Between the World Cup and the 2016 Olympics, Brazil is on fire right now as a world-class travel destination. To help you get a taste of the country's sexiest city, Trippy Advisor and world-renowned travel expert Andrew Zimmern is giving us his recs for the best restaurants in town…with a few hotel suggestions thrown in! He really scored a goal with these!
---
"For nicer places, check out ORO. This restaurant takes Rio's cuisine to the next level. Head chef Felipe Bronze uses traditional Brazilian ingredients and adds a bit of flair with fantastic results."
Photo credit: http://youmustgo.com.br/
---
"For some really authentic down home places, check out Adega Pérola, best known for its Portuguese delicacies. Give the codfish balls and octopus vinaigrette a try."
Photo credit: GuidaRio
---
"In a city filled with Botequins, Aconchego Carioca Bar stands out as one of the best. Try the Frango ao Molho Pardo, or the chicken in blood sauce. It is a great Portuguese dish."

Photo credit: http://www.destemperados.com.br/
---
"If you're looking for a cafe, Confeitaria Colombo is a sophisticated café with ornate décor and amazing foods."

Photo credit: https://eatingtheworld.wordpress.com/
---
"Miam Miam is another quirky and fun spot to grab a meal. The restaurant is known for its Brazilian comfort food."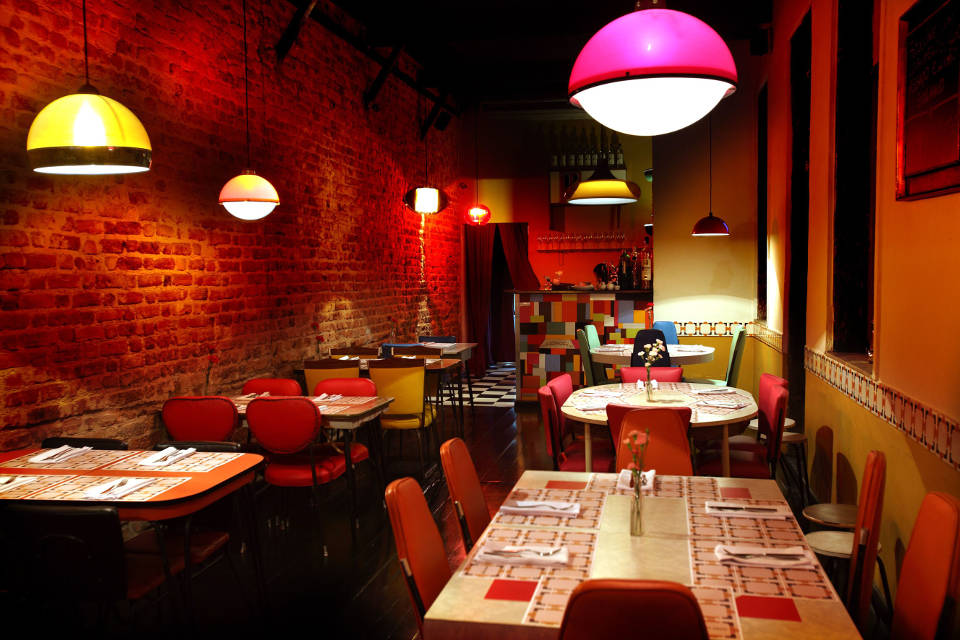 Photo credit: Miam Miam
---
"Located in the Sao Cristovao Fair, Baião de Dois is a must stop. If you are an adventurous eater like me try the Buchada de bode, a goat haggis. It's the most popular item at the market."
Photo credit: http://receitasgnt.com.br/
---
"And if you're extra hungry, there is nothing more substantial than a churrasco, or Brazilian BBQ. Porcao Rio's is the most famous churrascaria in Rio. It's the best beef you will ever eat. Come hungry."
Photo credit: Porcao Rio's
---
"Cervantes is fun place with quick and cheap eats. A great place to grab a bite to eat while you tour the city."
Photo credit: Restaurante Cervante
---
Click here for more of Andrew's insider tips on the restaurants of Rio!
And here's a sneak peek at Andrew's favorite places to rest his head while he's in town….
"The Copacabana Palace Hotel has incredible hotel with ocean views. The art deco building is a sight to be seen. The rooms are elegant and clean."

For more from Andrew about where to stay and eat in the "Cidade Maravilhosa," and all the addresses of the places mentioned in this post click here!
---
Do you have any great eateries you can't stay away from in Rio?
Join us at Trippy.com and share with our community of seasoned travelers!